Mesh Banners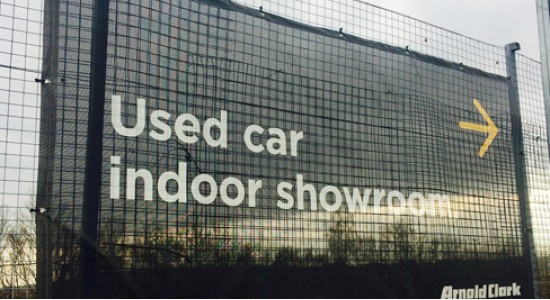 Mesh banners are designed for areas where high exposure to wind may be an issue. Produced on PVC with a fine 'mesh' allowing wind to pass through the banner itself, minimising the 'sail effect'. Hemmed and eyeletted like a regular PVC banner, perfect for sporting events, railings etc.
No Artwork? We can design it for you...
Our talented team of designers have many years of print design experience and they are available to create stunning artwork from scratch. Select "I require artwork or design" from the dropdown menu and we will be able to discuss your requirements when placing your order.