Forecourt Signs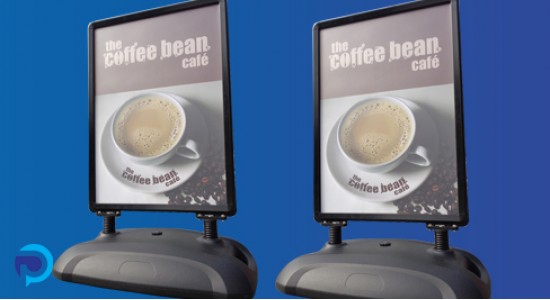 • Front opening aluminium snapframes for quick and easy poster change.
• Unique water-fillable HDPE base with built in wheels.
• Heavy duty spring mounts ensure stability by allowing panel deflection in the wind.
• Anti-glare PVC poster covers ensure clarity of message.
• Soft round corners for safety.
• Nylon feet reduce wear and increases stability on uneven surfaces.
• Snapframe opening tool and 2 piece spanner set included with each unit for easy assembly.
Choose Printing Options
1.
Supplied with posters?
2.
Do you require artwork?

Forecourt Signs